OK, so we might like to think that we're the oldest tourist spot in Crieff, but we hold our hands up – we've been living a lie. Only a short walk from our front door, the guys at Glenturret Distillery have been making whisky by hand since 1763.
The tours take the complexities of distilling, and explain the methods in understandable, (but more importantly) interesting ways. The knowledgeable and enthusiastic tour guides and stillmen are happy to field your whisky-based questions, and welcome anyone from malt connoisseurs to whisky newcomers.
Keep an eye out for the Grouse's mousers, Glen and Turret – no they're not employed for general cuteness (although they're employee of the year for that). The barley stores in the distillery attract mice so they're on hand to guard the supplies.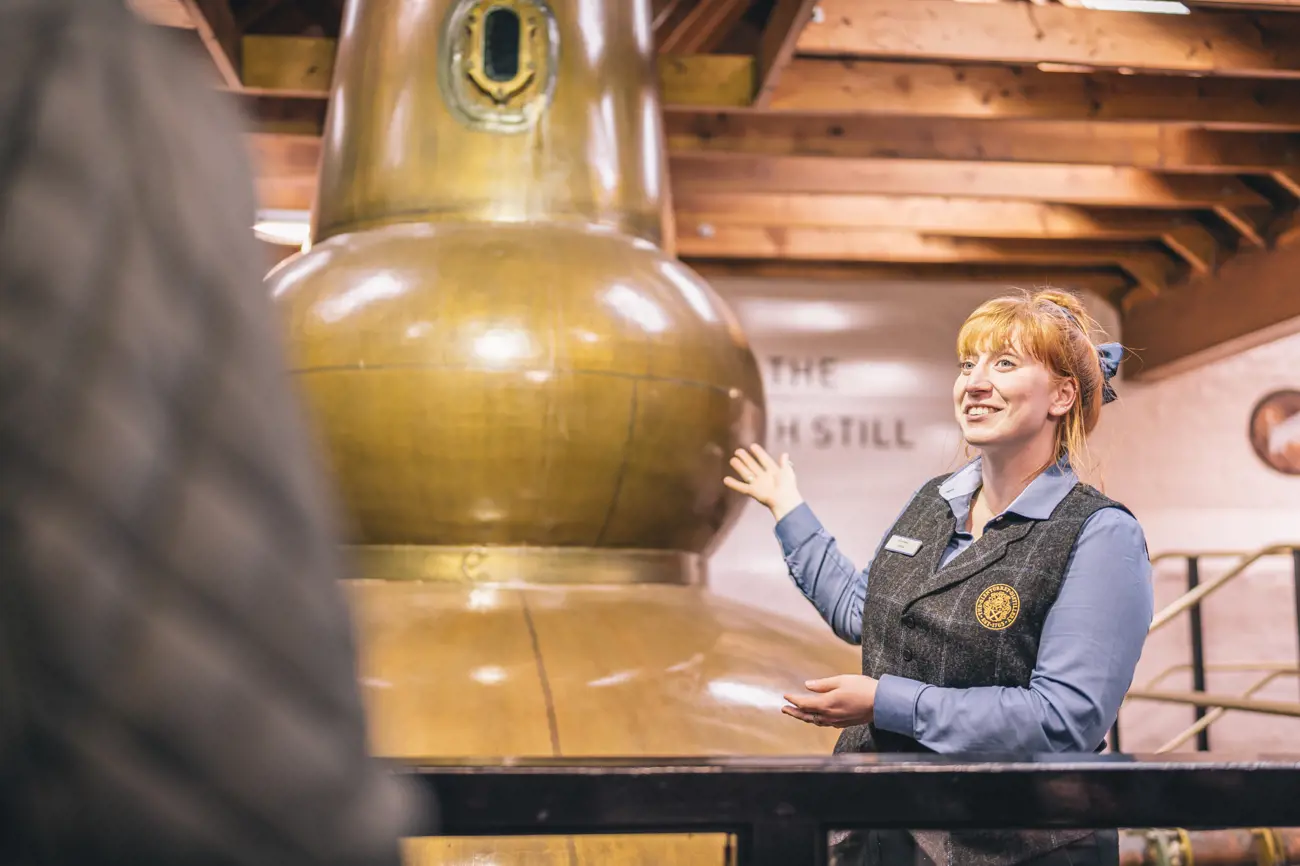 Finally, we're on to the good stuff… you'll get a chance to have a dram on tour, and the under 18s will be treated to Scotland's other nectar – good old Irn Bru. The dreaded designated-driver doesn't need to worry about being left out, as the team have got you covered with some take-away nips.
The Distillery shop offers a wide choice of Single Malts, alongside the whisky is a unique selection of locally produced, handcrafted gifts. Finish your visit under the pagoda roof of the old maltings store in the newly refurbished café with a light lunch or sweet treat, lovingly prepared using only the finest ingredients.
If you want to combine a whisky tour with a stay at either Crieff Hydro or Murraypark Hotel we've got a cracking whisky experience package.  Click here for more information.