ALOFT! TREE TOP ADVENTURE
Aloft! is the ultimate aerial adventure for thrill-seeking families who enjoy zip lines, rope bridges, cargo nets and tight ropes thirty feet up in a canopy.
Families with children as young as seven can test their balance and head for heights as they traverse the verdant woodland. The network of interconnected tree houses and high suspended platforms offer an exhilarating adventure, suitable for all skill levels.
As well as being a test of stamina and nerves the views of the Strathearn Valley are sensational.  From up above in the treetops experience a whole new perspective of the local area and endless forest, home to lots of local wildlife.
The team at Aloft provides safety training and state-of-the-art equipment as a top priority. The Tree Top Adventure is an epic activity for adrenaline junkies and nature enthusiasts in Scotland's great outdoors. Definitely one for the memory book.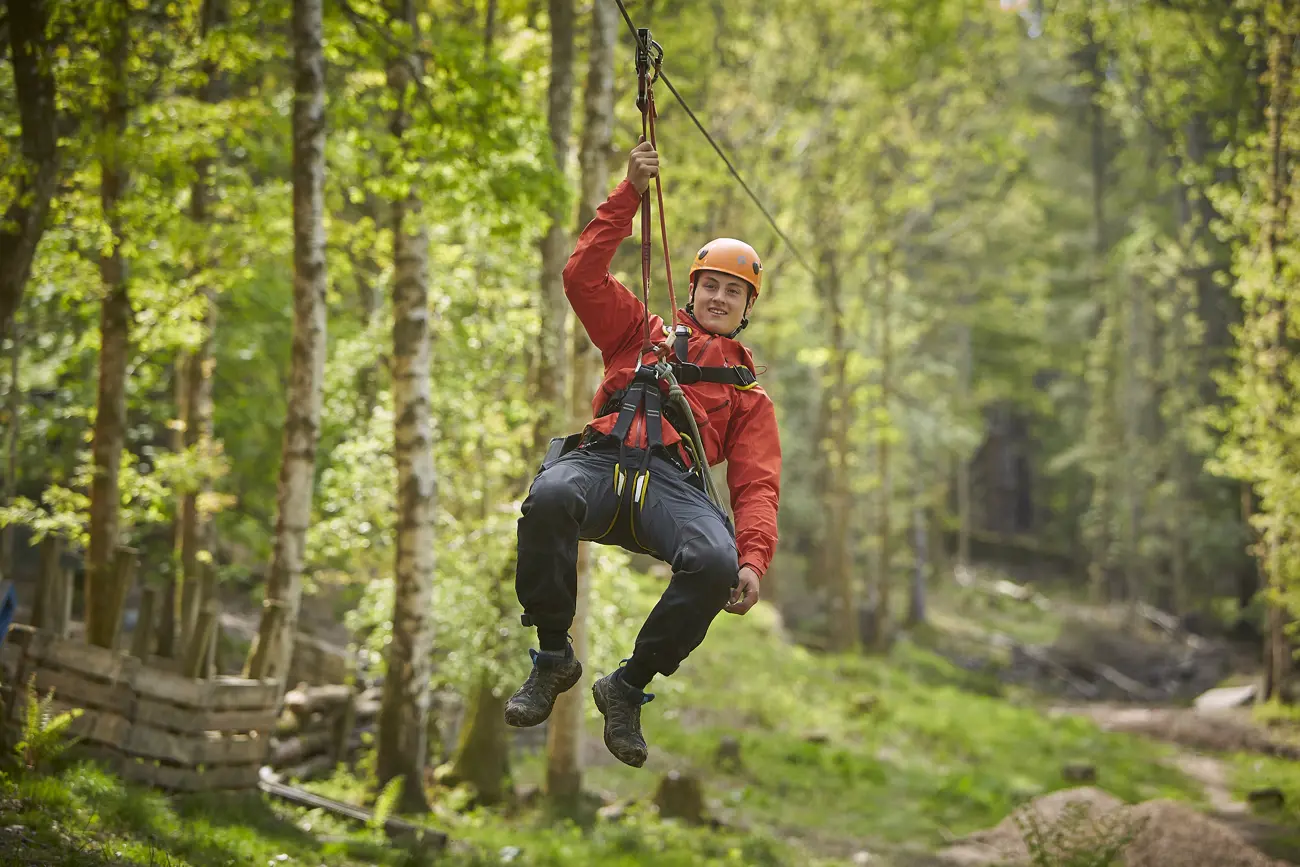 ALPACA TREKKING
What could be more heartwarming than a gentle trek in the Glen with your own fluffy alpaca? This experience is bound to bring bundles of joy to kids young and old. The resident alpacas namely Harry Potter, Ghost, Chewpaca and Casper enjoy a nice walk, meeting visitors and posing for photos.
Known fondly for their gentle and friendly nature, it's easy to understand why humans have forged such special connections with them. Originally from the Highlands of South America, they've travelled far to grace Scotland's shores.
Get to know their curious and quirky personalities, their peculiar walk is often likened to a slow dance. They love to play and show affection, if they start to hum you know that's a good sign they're happy.
The leisurely trek through the Glen offers stunning views of Ben Vorlich and the magnificent Perthshire hills, so make sure to bring a camera. Alpaca Trekking at Action Glen is the perfect fun family day out in Scotland.
If you're curious to learn more about alpacas before your visit, our FAQ Alpaca blog tells you everything you need to know.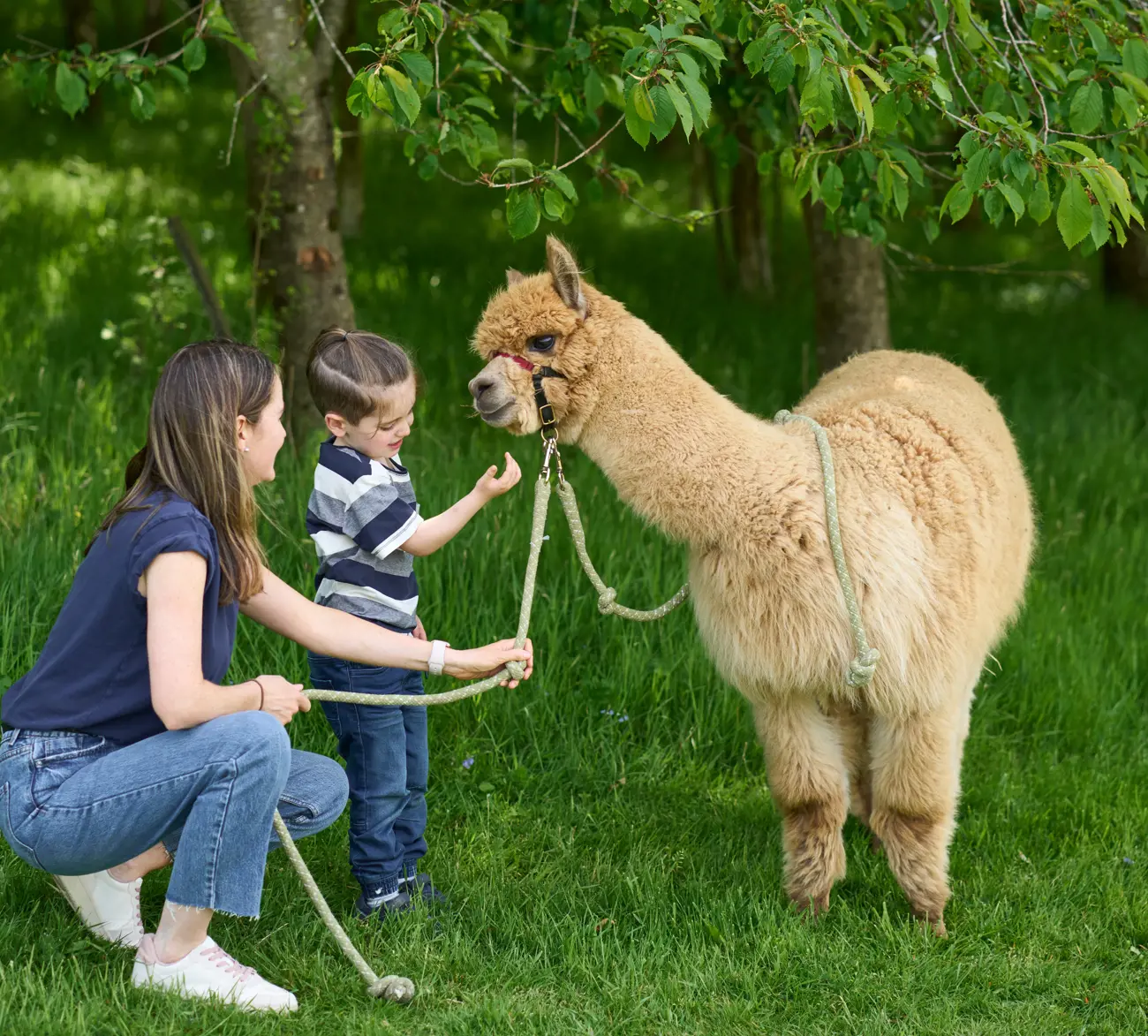 GLEN'S ADVENTURE PARK
Get ready to climb and clamber, lose yourself playing Hide and Seek, and live your best superhero life in the Adventure Park. The ultimate playground of fun for the 'wee' ones, and big ones!
Glens Fort is a magical hang-out for kids. Inside the massive wooden fort is a selection of slides including a giant tube slide, a spider's web, and great hiding places. A definite favourite with kids, the only way you might lure them out is with an ice cream!
The Adventure Park has giant jumping pillows, swings and ziplines. The giant inflatable pillows are secured to the ground and provide endless hours of 'bouncing' fun. There's a pillow for children under five and another for bigger kids.
Glide through the air on a zipline like Tarzan or Wonder Woman. The three ziplines are side by side, perfect for families to enjoy together and for those who like a bit of competition. Cue the game faces!
If the energy levels get low or the weather suddenly changes, whizz over to Basecamp where a selection of delicious treats and refreshments are available. Children under 13 must be accompanied in the park by an adult.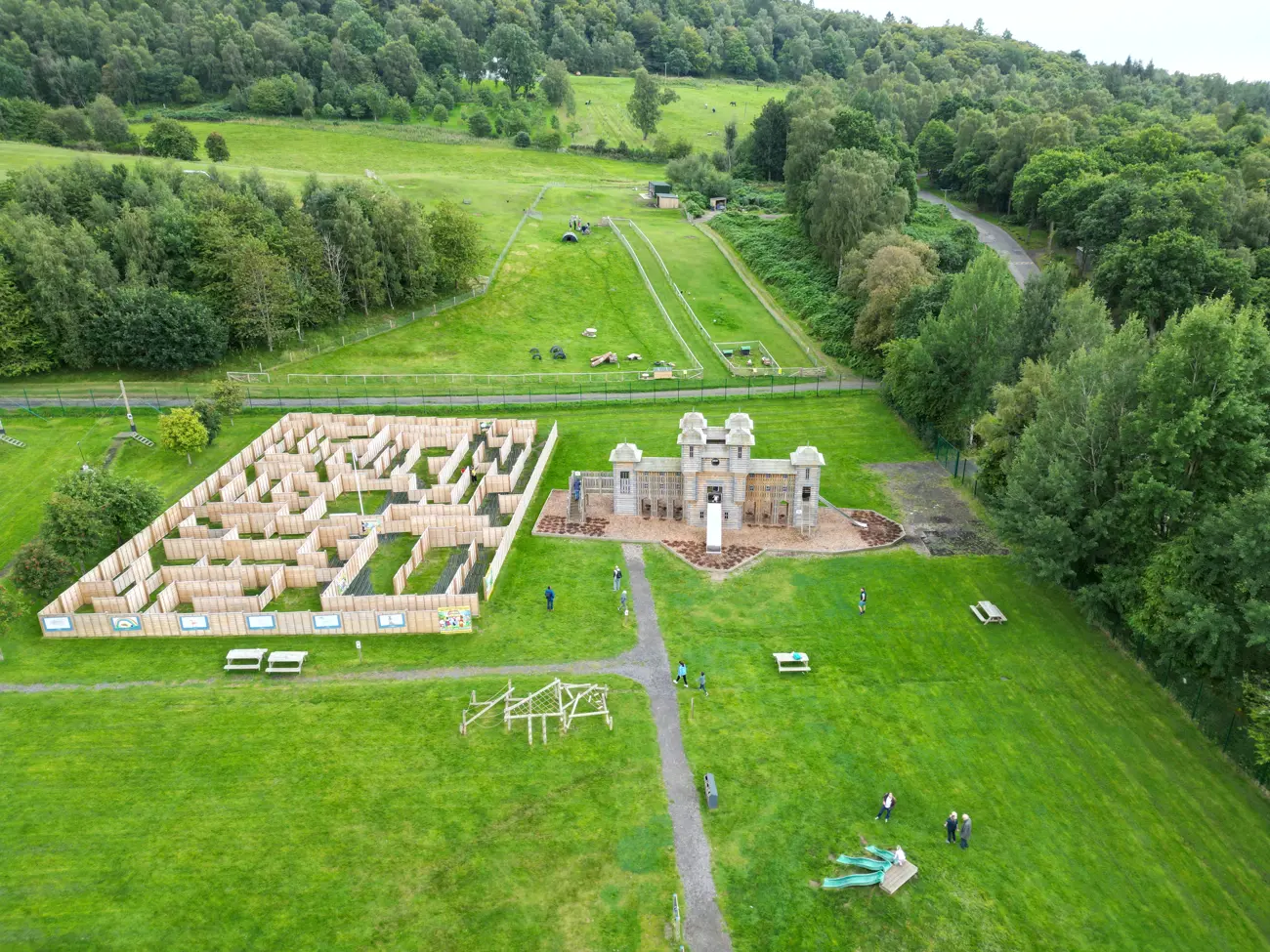 AIR RIFLES AND ARCHERY
Air rifle sessions are perfect for honing your skills and marksmanship. Steady your hand and mind, exhale and lightly touch the trigger.
Children from the age of 8 can participate, and the sessions are fully supervised by qualified instructors. It's a superb outdoor activity for all the family whether you want to improve your accuracy, or simply enjoy the satisfying pop of a well-placed shot. It's ideal for shooting enthusiasts of all levels, from beginners to experienced marksmen.
Archery is a great family activity, children from the age of 6 can participate. Test your bowmanship skills and see if they match mediaeval longbow archers who could shoot six arrows a minute.
Aim, focus, and precision are paramount as the arrows zip through the air and hit their targets. The sessions last 60 minutes and are fully supervised with safety as a priority. 
Archery tag is an adrenaline-pumping alternative to traditional archery. Engage in a fun battle of accuracy and strategy firing at your opponent's using foam-tipped arrows. Though it's a battle everyone remains safe, and equipment and instruction are provided as a priority. 
Great fun for all the family, it's an exciting fusion of archery and tag. Children from the age of 10 can participate.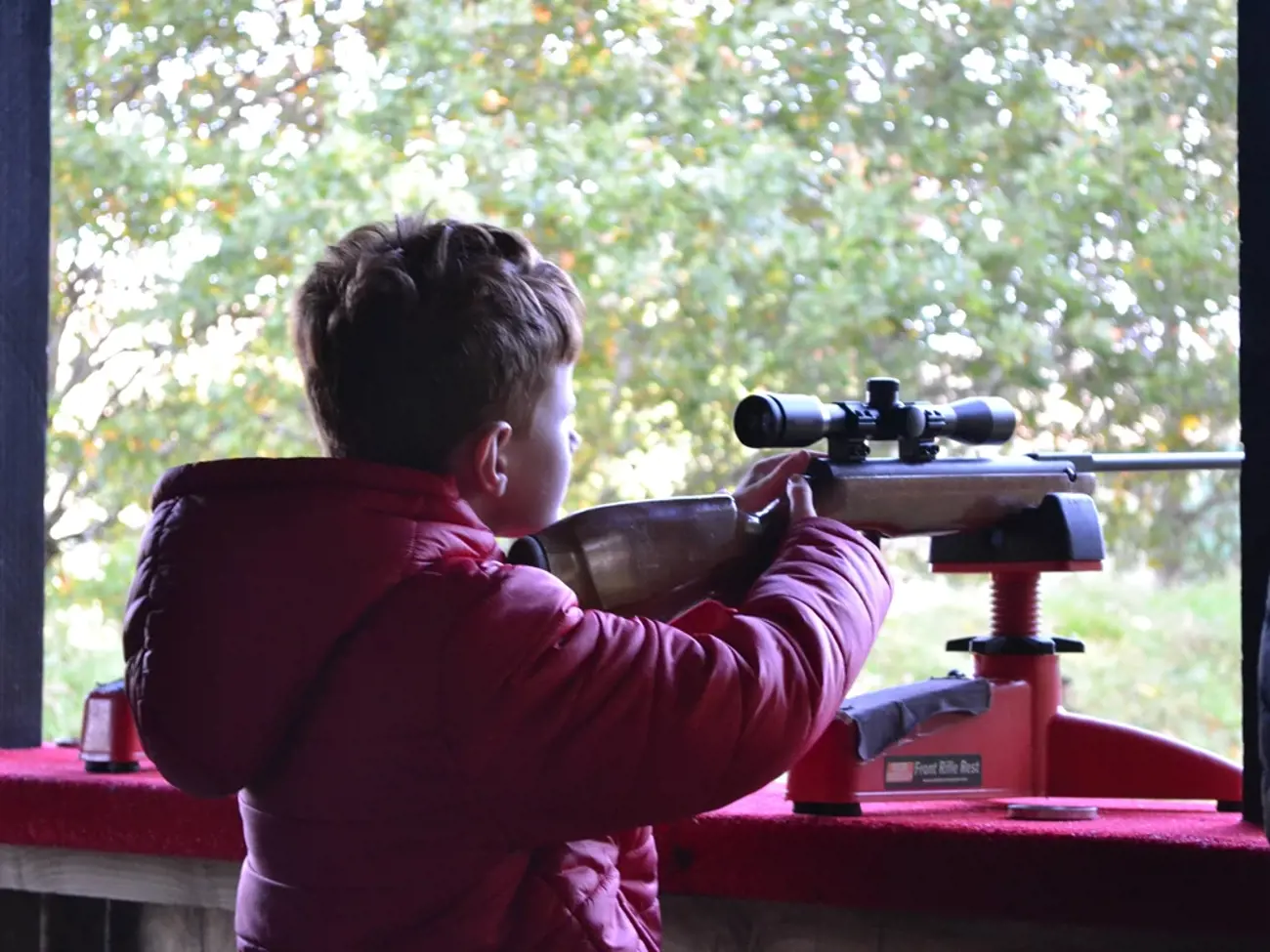 ESCAPE ROOM
Go detective mode by stepping into mysterious scenarios and deciphering clues and puzzles to save the day in a 'Nuclear Countdown'.
If you accept it, your mission is to defuse simulated nuclear devices whilst unravelling mind-bending riddles before the clock strikes zero. It's a thrilling, mind-bending experience guaranteed to bring families and friends together in their quest for freedom … and fun. 
Young heroes under the age of 12 are accompanied by an adult in the escape room. Step into the heart-pounding world of 'Nuclear Countdown' if you dare.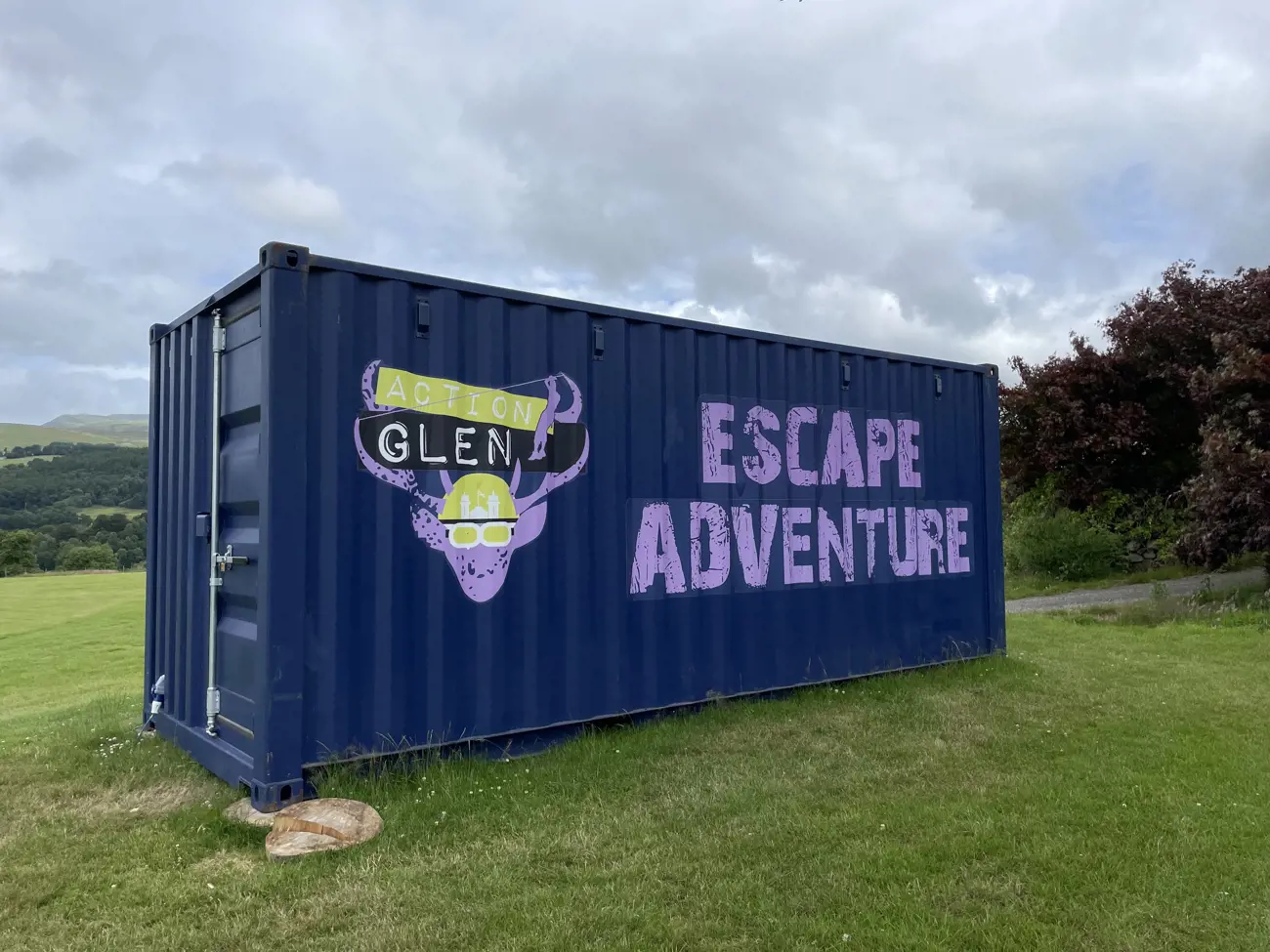 With over 900 acres to play in, and more than 30 activities there is something for everyone to enjoy. We've carefully considered every ability and skill set and created a fantastic selection of fun activities to match. We provide the perfect backdrop for families to make cherished memories together. 
Action Glen is a great location for a family day out. Book Online Today.